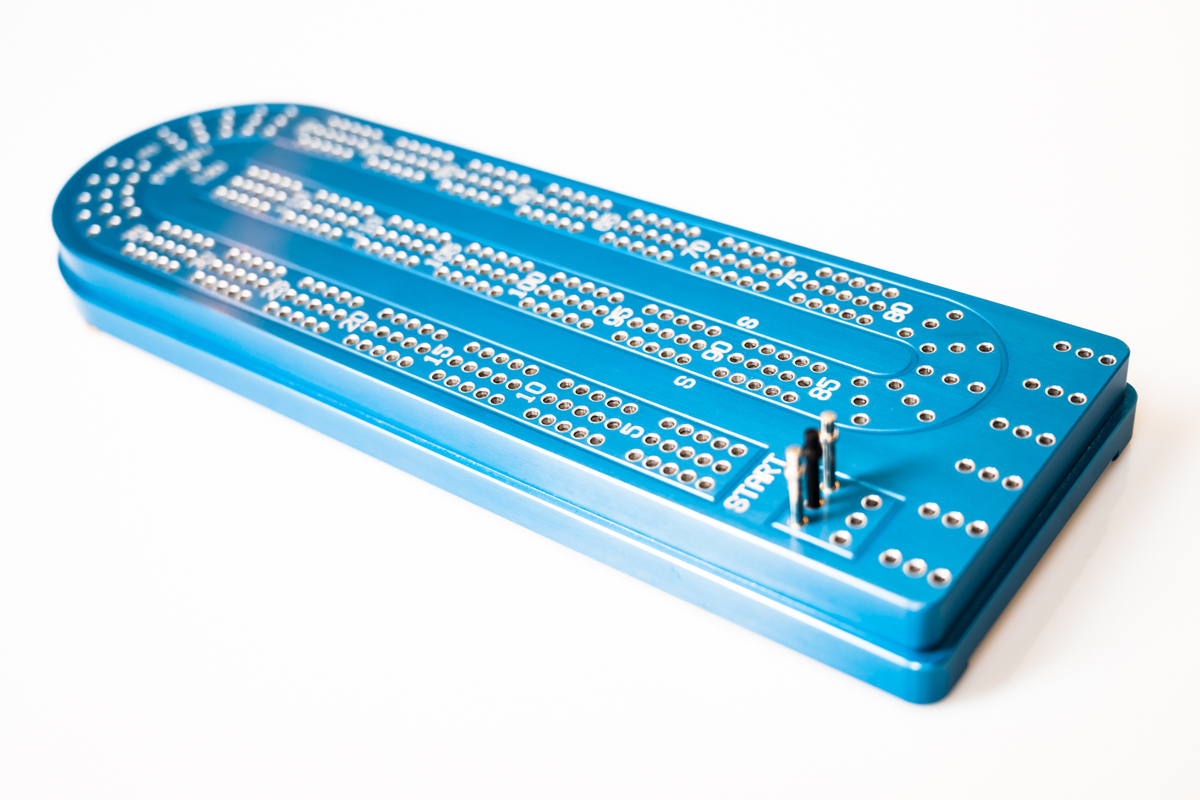 Crib Board
August 25, 2021
Now there's no excuse to keep your thirst quenched as you enjoy your ride around the golf course. At ASDAC, we have made it simple to partake in your favorite beverage as you spend a day outdoors on the green. Our Blue Golf Cup is an essential accessory as you play with friends or colleagues. 
We know that some golf carts already come with cup holders, but they may be obstructed by other equipment or covered by a dashboard organizer or other device. Our Blue Golf Cup is a simple, unique, practical, and durable solution to having a cool drink as you pause between holes. There is no need to risk spilling by placing your drink on the ground or where it easily could tip over or fall down. 
Our Blue Golf Cup is CNC machined from high-quality billet aluminum found in West Kelowna, BC. These functional drink holders will easily and conveniently hold a soda can, fountain drink, or water bottle and will not break if your golf cart tips over. It is anodized blue to match your MGI golf cart, works flawlessly to fit with most carts, and requires no modifications. The cup measures approximately 3.5 x 3.5 x 6 inches. 
| | |
| --- | --- |
| Weight | 1 lbs |
| Dimensions | 3.5 × 3.5 × 6 in |